A snack will be served.
Saturday, June 4, 2016 8am-1pm



Support from individuals like you is vital to supporting the Library and promoting literacy in our community.
Book donations for the Spring Book Sale are needed. New or gently used books, DVDs, CDs, and audio-books are greatly appreciated. Some of your donations end up on the Library's shelves, most are sold at the Library book sale.
All proceeds from our book sale support our library.

The Library cannot accept encyclopedias, outdated reference books, or books in poor condition. Please bring donations of books to the front desk. Do not leave donations outside the library – if they get wet they will have to be discarded. Please do not put donations in the book drop.
---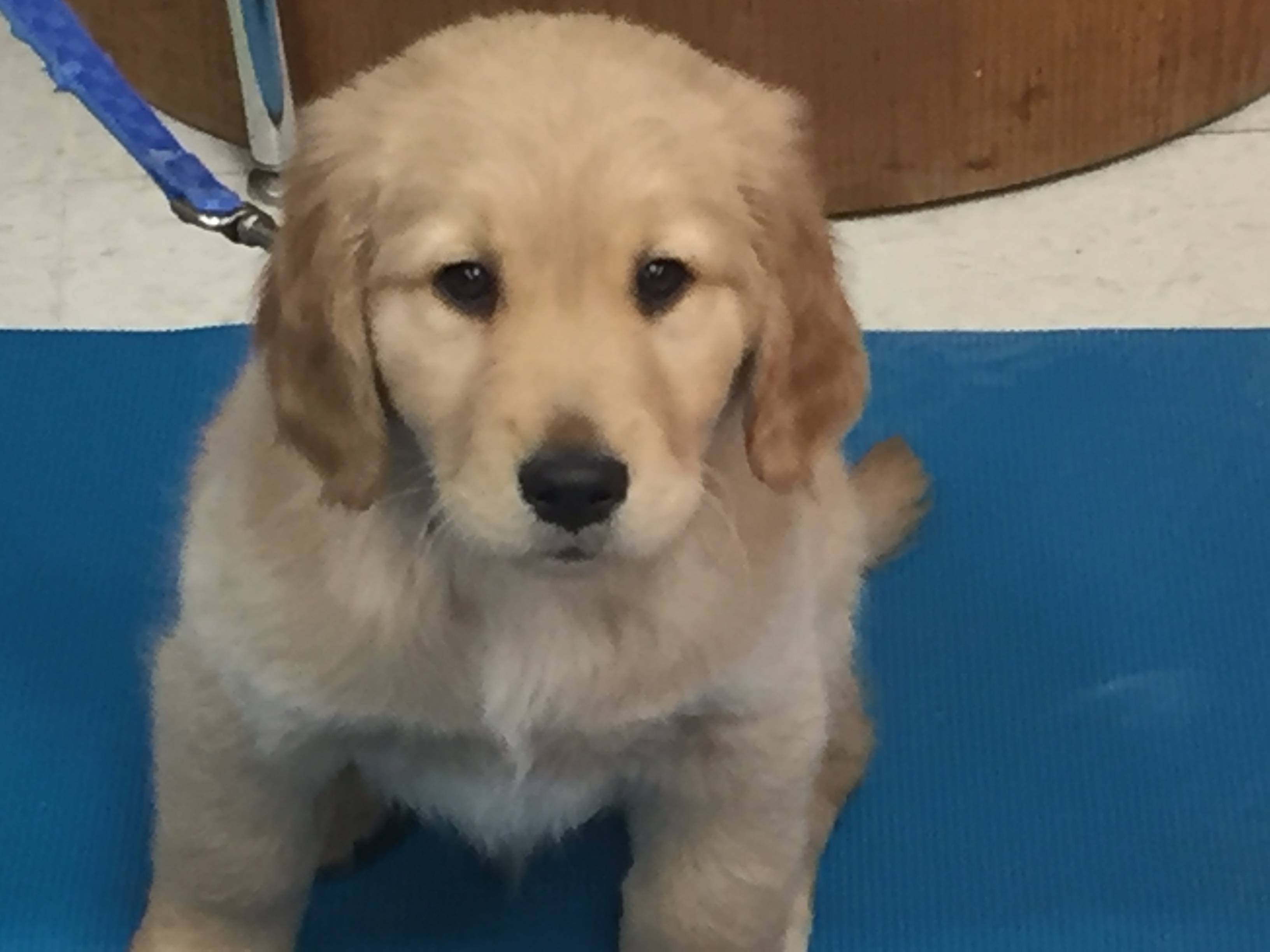 Read to Our Therapy Dogs

Wednesday, June 8, 2016
Call or stop in to register and pick a 10 minute spot between 4-5PM.
The use of trained therapy dogs in reading programs can result in children who feel comfortable reading out loud, read more often, attempt more difficult books, and actually look forward to reading! They're not just learning how to read, they're learning to love to read!
---
Be part of a new book club and give your suggestions on how to make it great!
Please let us know you plan to attend. A snack will be served.
---
SUMMER KICK OFF PROGRAM
"Survival of the Fittest"
The library will be presenting "Wallaby Tales Traveling Zoo" on Friday, June 17, 2016 at 6 p.m.

This show, which combines education and humor, is suitable for all ages.
Wallaby Tales will bring wild animals to the library! Learn about how the Earth's incredible creatures have to fight tooth and claw in order to scratch out an existence.

---
---
Lego Challenge is a STEM (science, technology, engineering, and math) program. It is a chance for kids to work alone, pairs, or groups and practice scientific principles and creative problem solving skills.
Please register.
---

2016 Summer Reading Program –
Wellness, Fitness, and Sports
Youth - On your Mark, Get Set…READ!
Teen – Get in the Game…READ!
Adult – Exercise your mind. READ!
Readers of all ages will exercise their minds this summer during the
"On Your Mark, Get Set....Read! Summer Reading Program.

Our public library has planned programs to keep children reading and learning all summer. Whether counting the amount of time your children spend reading or the number of books they have read this summer, children who join the summer reading program at their public library keep their brains active and enter school in the fall ready to learn and ready to succeed.
LOOK for details soon!

---
3M Cloud Library
is the incredibly simple way to access free e-books
and downloadable audio-books right on your smart phones, tablets, or computers. Our collection includes a wide variety of fiction and nonfiction for kids, teens, and adults. For most Android and Apple devices, it's as simple as downloading the free app, plugging in your library barcode, and selecting a book to read.
Check on our collection here
. Need help with installation?
Find and install your app via t
he 3M site
.
The site also provides very clear instructions and videos. And you can always call or visit the
library
(908-454-1445) for personalized assistance.
You can check out a maximum of four items per card for fourteen days. For more information, check out the tab above named E-books.
---