---

We are OPEN on Saturday, July 2nd from 9:30-1:00
and CLOSED on Monday, July 4th.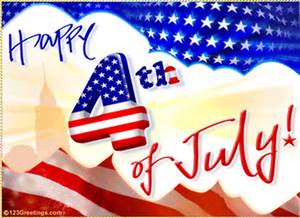 ---
Our library has become a vibrant community center. We have space for community groups, space for tutoring, and a host of educational and entertaining programs for children, teens and adults. We want to work with the community to build on our successes and to ensure that our library is an engaging and welcoming place to meet. Feel free to make any suggestions to our Library Director to improve our services.
---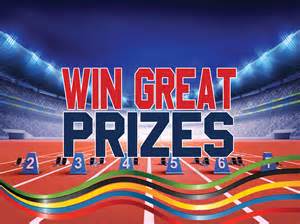 ATTENTION ALL Adults, Teens and Children...
Stop in to learn how to win prizes from our local merchants just for enjoying reading!!!!
---
Sign up for a 15 minute time slot now!
---
Thursday, July 7 @ 11:30- Jelly Fish

---
Friday, July 8 from 11-12PM
Calling all fans of the "Where Is?" Series!
Join us as we read a book about different historic landmarks and natural wonders. We will meet back in one month and go on a world tour through our globe's most exciting places.
Grade 2 and up.
Please register. Feel free to join even if you can't make this date.
---
Drop in on July 8th from 3-4
to play with our Board Games.
Bring your family or some friends.
---
JOIN OUR BOOK DISCUSSION GROUP
"A NOVEL IDEA"
Be part of a new book club and give your suggestions on how to make it great!
Please let us know you plan to attend.

---

July 11
1-3PM
Stop in any time between 1-3PM and play one of the life sized games we have set up. We will have some competitions for prizes too!
All ages welcome!
---
July 13 1-3 PM
---
Thursday, July 14 @ 11:30
---
---
Miss Pennella

and Mrs. Guderian will be coming to our library to read to the children and to have the children read to them on July 14th from 12-1:00.
It will be a great time for new and old students to spend time with these wonderful teachers.
---
July 18
11-12
Grade 3 and up.
Please register. Only 12 spots.

Come and make fun things out of duct tape. Bring your own or use our tape. Please bring scissors.
---
July 20
Play some chocolate related games and of course enjoy some of the delicious candy during Mrs. Roselle's book talk!
Grades 3and up.
Please register.

---
Thursday, July 21 @ 11:30
NO STORY TIME ON JULY 28, 2016
---
July 22 from 3-4PM
Grade 2 and up
Registration Required
---

July 25
1-3PM
Stop in any time between 1-3PM and play one of the life sized games we have set up. We will have some competitions for prizes too!
All ages welcome!
---
July 25
5:30-6:30
Show off your incredible imagination and super building skills by tackling a suggested challenge.
3M Cloud Library
is the incredibly simple way to access free e-books
and downloadable audio-books right on your smart phones, tablets, or computers. Our collection includes a wide variety of fiction and nonfiction for kids, teens, and adults. For most Android and Apple devices, it's as simple as downloading the free app, plugging in your library bar-code, and selecting a book to read.
Check on our collection here
. Need help with installation?
Find and install your app via t
he 3M site
.
The site also provides very clear instructions and videos. And you can always call or visit the
library
(908-454-1445) for personalized assistance.
You can check out a maximum of four items per card for fourteen days. For more information, check out the tab above named E-books.
---
---
Coming in September...
CHECK OUT A LIBRARIAN: TECH 1 ON 1
You can check out a librarian for an individual 20-minute session on Monday between 10 and 11 or Wednesday between 5 and 6. We'll help you get any technical difficulties -- with any devices or programs -- under control.
Advance sign-up is required.
---
Is there something you'd like to know about or see as a program?
Or better yet.
Do you have a skill, talent, passion or creative know-how you'd like to share with the community?
Let me know! Contact Carla at 908-454-1445,
stop in at the library or email.
---
---
---
W. H. WALTERS FREE PUBLIC LIBRARY
Alpha, NJ 08865

For account questions, to renew items or to sign up for events please contact us at:
E-MAIL

alphapubliclibrary@verizon.net
VISIT US


MON

WED

THU

FRI

SAT

9:30AM - 7PM

9:30AM - 7PM

9:30AM - 5PM

9:30AM - 5PM

9:30AM - 1PM
Any changes to our normal hours, including for inclement weather, will be announced on our Facebook page.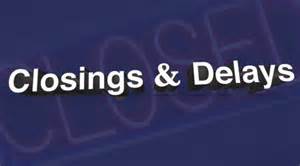 ---
2 Weeks:
Books, Audio, & Magazines
3 Nights:
DVDs
Click for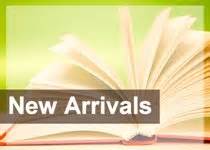 ---
"Why buy a book when you can join a library?"
Inter-library Loan:
If we do not have the book you want we will try to borrow it from another library or may consider buying it and adding to our collection.